نویسنده: Amiri، Abdulreza؛ Salar، Rouholla؛ Afrand، Taghi؛
One of the missions of the neighborhood police is to largely cooperate with local bodies and citizens to maint
دانشگاه علوم انتظامی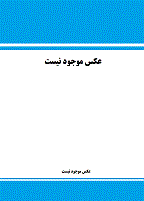 کلیدواژه ها :
Security ،Social Capital ،social trust ،social participation
کلید واژه های ماشینی : Role Social Capital Tehran Neighborhoods ، Social Capital Tehran Neighborhoods Neighborhoods ، Tehran ، Faculty Amin University Police Sciences ، Tehran Neighborhoods Neighborhoods Secuirty ، Between Social Capital Neighborhood Security ، Neighborhood Security Approach ، Test Between Social Capital Neighborhood ، Correlation Test Between Social Capital ، Pearson Correlation Test Between
One of the missions of the neighborhood police is to largely cooperate with local bodies and citizens to maintain security in neighborhoods. The current research was aimed to "explore the social capital of security of Tehran's neighborhoods with a Neighborhood Security Approach". The methodology employed involved two documentary and survey (inventory) forms. The statistical population of this research consisted of District 16, Tehran with three police stations of Khazane Bokhara'ea, Naziabad and Javadye, and the sample volume included 400 citizens. The sampling procedure was performed via convenience random method. In the end, using Lisrel and SPSS software, data were analyzed and the inventory was described. Research results indicated that there was a direct relationship between social capital and security. The more social capital decreases in neighborhoods, the less security will be displayed, and vice versa; the more social capital, the more security in such neighborhoods. It was found out that public participation, was considered a kind of social capital and the more people cooperate with police forces in establishing security of their own neighborhoods, the more they will see their neighborhood security rising. It was also shown that citizens or local officials were doing all their best to cooperate with police forces to maintain peace and security. Also, public awareness and necessary education about local laws and regulations by the police force were found to have positive effects on establishing security in neighborhoods, and the citizens had full social trust in police forces' performance to establish security.
خلاصه ماشینی:
" Literature review: Concerning the subject matter of the research, some researches were done inside or outside of the country, some of which are as follows: Khorami (2015), in his thesis, under the name of "The impacts of social capital on promoting public security from the view of commanders and managers; case study: Police Command of Golestan Province", concluded that social capital and its dimensions including trust, participation and law-orientedness can be effective in improving security. In a research under the title of " Role played by police social capital in attracting popular cooperation in establishing order and security", Shayegan (2010) stated that the data obtained from 45 police personnel working in police stations as a sample size showed the relation of social capital within people's participation. Given the positive value of the cooperation coefficient, one can state that there is a positive correlation between the two variables of public participation to do police duties and security in Tehran's neighborhoods and the relationship between the two variables is direct; i. Given the theoretical framework of this research for establishing security, it is needed to create a suitable ground for preventing crimes and social abnormalities in neighborhoods, eliminating crime inducing conditions such as urban old structures, blind points, protecting the parks, training people properly, and building trust between people and police in neighborhoods through appropriate advertisements, activating healthy houses , raising awareness and the like."
دریافت فایل ارجاع :
برای مشاهده محتوای مقاله لازم است وارد پایگاه شوید. در صورتی که عضو نیستید از قسمت عضویت اقدام فرمایید.