نویسنده: Nilipour، Reza؛
This paper is a short review on the Jann and content of speech and language rehabilitation services and the tr
دانشگاه علوم بهزیستی و توانبخشی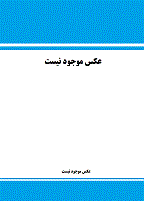 This paper is a short review on the Jann and content of speech and language rehabilitation services and the trend of their institutionalization in Iran. A summary of formal education in speech and language therapy in Iran as originated by establishing a 4 year BS rehabilitation program in the College of Rehabilitation Sciences in Tehran in 1974 is given. Since then, speech and language Rehabilitation programs have been expanding both in size and quality, resulting in about 1200 speech therapists practicing in hospitals and rehabilitation centers throughout the counfly. The expansion of the first BS program, into 5 different graduate prgranis at MS Level in different universitties and a prospective PhD Program starting as of next year are also adding to the quality of these services. A summary of the content of the theory courses and clinical practice courses as well as research on assessment and diagnostic tools of specific Speech and language impairments and cross linguistic studies are briefly described.
خلاصه ماشینی:
"semester in which the students are required to attend the clinic 4 hours weekly for each Number and types of programs به تصویر صفحه مراجعه شود)) The nature and content of the courses con­ sists of basic science and behavioral sciences as well as courses related to speech and lan­ guage impairments with either acquired or developmental origin. clinical practice courses are offered as Independent case studies on selected developmental as well as acquired speech and language disorders . As of last year , the Board of Rehabilitation Examination and Programs at the Ministry of Health and Medical Sciences in collaboration with the National Association of Speech Therapists has established criteria for independent private practice . Post graduate students are also encouraged to gear their thesis topics to areas of research which would enable them to evalu­ ate the existing therapy methods and I or devel­ op new measuring tools and therapy methods dealing with a specific speech and language impairment observed during their clinical prac­ tice sessions . Research Department of Speech & Language Sciences has been established at the University of Welfare & Rehabilitation Sciences in which new research projects are underway on major areas of speech and lan­ guage sciences and impairments with emphasis on assessment methods for diagnostic , screen­ ing and therapeutic purposes . These areas of research include : * Assessment and diagnostic methods in Persian aphasiology and development of spe­ cialized language tests in acquired aphasia ."
دریافت فایل ارجاع :
برای مشاهده محتوای مقاله لازم است وارد پایگاه شوید. در صورتی که عضو نیستید از قسمت عضویت اقدام فرمایید.