نویسنده: Agha Bakhshi، Habib؛
The research compares 5-12 year old children of addicted fathers with those of non-addicted fathers. This expe
دانشگاه علوم بهزیستی و توانبخشی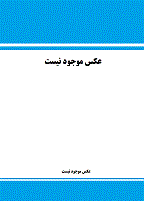 The research compares 5-12 year old children of addicted fathers with those of non-addicted fathers. This experiment was carried out on one hundred families of the addict, in comparison to another one hundred non-addicted families. These children have not been subjects for social scientists and health experts because of the following facts: 1) They live with their parents, 2) They are not criminals yet, 3) They show no signs of improper behavior. In this study which is conducted through the experimental and analytical method, the results indicate that functions of the two family groups are totally different (72.08%) from the socialization of children, father's supportive and economic roles and their social relationship point of view.
خلاصه ماشینی:
"One hundred families with 5-12 years old children were selected as follows : Main Group : Including one hundred families with addicted fathers : . Firstly , different functions of the two groups for each of the variables , that is sociability , father's supportive and eco- nomic role and the social relation of family members,were separately clarified . On the other hand , " little " or "very little " respect for father in the same group reaches 87 percent which ,on the whole , indicates a meaning- 5 - Distribution of Respect for Father among Children of the Two Groups / RESULTS : To compare the children's sociability , father's supportive and economic role and social relationship of the two different groups , first the parameters of the afore - mentioned variables were compared with each other . When a father becomes addicted he will change in many ways : he will do things secretly , he will become absent from home frequently , and a false- hood and suspicious atmosphere will over- shadow social relations of the family . It shows that the father's addiction , as an external factor , has disturbed family func- tions , deranged the roles of family mem- bers , and greatly affected the children . DISCUSSION : In the one hundred observed families , children witnessed quarrels between par- ents everyday and were totally confused in relation to receiving affection , control , supervision and support from their father ."
دریافت فایل ارجاع :
برای مشاهده محتوای مقاله لازم است وارد پایگاه شوید. در صورتی که عضو نیستید از قسمت عضویت اقدام فرمایید.