نویسنده: Foroghan، Mahshid؛
The phenomena of "graying" of population which was started in 20th century will continue in the next. It confr
دانشگاه علوم بهزیستی و توانبخشی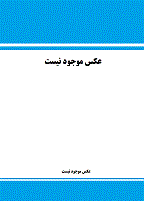 The phenomena of "graying" of population which was started in 20th century will continue in the next. It confronts the world with new challenges in the realms of health economy, politics, and cultural issues which are very difficult to overwhelm. The problems arising of this phenomena must be welcome, because they are indicators of upcoming development. Aging of population has occurred in developed countries since many years ago. Therefore their experience in dealing with the resulted problems will be of great help to the developing countries, but it must be remembered that every country has its unique needs and perspectives of future. Thus, modification of existing models of service delivery to elderlies in order to match with the specific conditions in each country is a necessity and major task for policy makers. Regarding these facts, United Nations in their second General Assembly on the topic of "Aging" rendered the International Strategy for Action on Aging as general guidelines, but stressed that every country must tailor programs to fit to its individual circumstances. In this article, an overview of future demographic changes of the world, challenges of the aging population, and the world programs on aging will be rendered and then a brief glance to what is happening in Islamic Republic of Iran as a country which is going to age in next few decades will be presented.
خلاصه ماشینی:
"Improvements in mortality rates among the elderly population have only a small effect on this pro- portion, but do affect the absolute numbers of elderly people and the age composition within the 65+group (Olshansky 1988). Developmental achievements, including promotion of socio-eco- nomic and health status of people, introduction of more effective meth- ods for birth control, and the advent of medical knowledge and technolo- gy are among factors leading to increased life expectancy (shadpoor 1999). A survey on demography and health status (Delavar1999) showed that the major problems of older people in Iran are economical. Without state provision family support for older people may fail (Prince, 2002) Most of the developing countries are still struggling with the problem of birth control. In these countries , the rate of pop- ulation aging is much more higher than the developed ones and, there- fore, they need more resources to respond to the needs of an ever increasing number of older people without enough previous prepara- tions. / The World Assembly strategy stresses the need for action, for including old people in development programs, for promoting public-pri- vate partnership, for solidating inter- generational relationships and attending to the unique perspectives and needs of developing countries. The Law of Fourth Development Program, also, has emphasized on service delivery to older people, and government has been mandated to provide needed services for 25% of Iranian elderlies during next 5 years."
دریافت فایل ارجاع :
برای مشاهده محتوای مقاله لازم است وارد پایگاه شوید. در صورتی که عضو نیستید از قسمت عضویت اقدام فرمایید.