نویسنده: Pouya Kian، Mostafa؛ Asilian Mahabadi، Hassan؛ Yazdi، Seyedeh Monavar؛ Hajizadeh، Ebrahim؛ Nahvi، Ali؛
Objectives: Most studies have performed to identify the affective variables in using mobile phone by drivers b
دانشگاه علوم بهزیستی و توانبخشی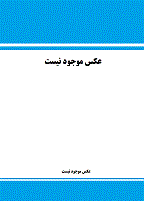 Objectives: Most studies have performed to identify the affective variables in using mobile phone by drivers based on interview and questionnaire. In this study call answering rate while driving was investigated in a sample of male postgraduate students of a university in Tehran by a driving simulator. Methods: Six driving scenario designed differing in risk of driving. Answer rate to mobile phone calls during observation of driving scenarios were recorded. Results: Logistic regression models revealed that participants perceived two-way roads and high speeds more risky than one-way roads and low speeds. Also, results indicated that decision to answer to calls while driving is ruled by personality trait than difficulty of driving scenario or age. Discussion: drivers in all ages and experiences and different driving scenarios may decide to start answering mobile phone while driving. Traffic safety campaigns against using mobile phones on roads should be focused on personality trait of drivers.
خلاصه ماشینی:
"Conclusion: drivers in all ages and experiences and different driving scenarios may decide to start answering mobile phone while driving. Age, gender, driving experience, risk perception, attitudes, norms and some other psychological and socio-cultural factors have been mentioned as reasons that rules driver behaviors about mobile phone. We examined the effect of age, driving experience, sensation seeking and educational level in answering rate of participants to mobile phone calls in observational driving scenarios. While the scenario started to play and after the mobile phone rang, they were asked to answer this question that if they were the driver of the simulator car, do they feel safe to drive and answer the mobile phone call under observed circumstances simultaneously (speed, distance and road type)? Call answering rate while driving Participant's decisions to answer or not the mobile phone call were recorded in 6 scenarios differing in road type and speed. 649 Logistic regression analysis revealed that type of scenario and age cannot predict driver's decisions about mobile phone calls. In this point of view, logistic regression analysis showed that, overall, sensation seeking significantly accounted for driver's willingness to answer mobile phone calls above and beyond variables like age and different type of driving scenario. Conclusion Many studies have used questionnaires and interviews as data gathering tools for investigating the reasons underlying driver's decision to use mobile phone while driving. According to our findings, we concluded that answer to mobile phone calls is more related to personality traits like sensation seeking than objective risk of driving environment."
دریافت فایل ارجاع :
برای مشاهده محتوای مقاله لازم است وارد پایگاه شوید. در صورتی که عضو نیستید از قسمت عضویت اقدام فرمایید.