نویسنده: Dashtelei، Aliakbar؛ Mowzooni، Hoda؛ Ashtari، Atiye؛ Delfi، Maryam؛ Movallali، Gita؛ Salmani، Ahmad؛ Eshkenani، Farzad؛
Objectives: Phonemic awareness skills have a significant impact on children speech and language. The purpose o
دانشگاه علوم بهزیستی و توانبخشی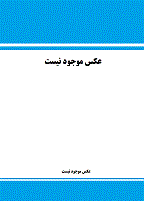 کلیدواژه ها :
Children ،cochlear implant ،Phonemic awareness
کلید واژه های ماشینی : The Phonemic Awareness Skills Cochlear ، Phonemic Awareness Skills Cochlear Implant ، Awareness Skills Cochlear Implant Children ، Cochlear Implant Children Children ، Journal Deaf Studies Deaf Education ، Children Special Tehran Tehran ، Children Normal Hearing Primary School ، Tehran ، The Cochlear Implanted Children ، Cochlear Implanted Children Two Phonological
Objectives: Phonemic awareness skills have a significant impact on children speech and language. The purpose of this study was investigating the phonemic awareness skills of children with cochlear implant and normal hearing peers in primary school. Methods: phonemic awareness subscales of phonological awareness test were administered to 30 children with cochlear implantation at the first to sixth grades of primary school and 30 children with normal hearing who were matched in age with cochlear implant group. All of children were between 6 to 11 years old. Children with cochlear implant had at least 1 to 2 years of implant experience and they were over 5 years when they receive implantation. Children with cochlear implant were selected from Special education centers in Tehran and children with normal hearing were recruited from primary schools in Tehran. The phonemic awareness skills were assessed in both groups. Results: The results showed that the Mean scores of phonemic awareness skills in cochlear implant children were significantly lower than children with normal hearing (P<.0001). Discussion: children with cochlear implant, despite Cochlear implantation prosthesis, had lower performance in phonemic awareness when compared with normal hearing children. Therefore, due to importance of phonemic awareness skills in learning of literacy skills, and defects of these skills in children with cochlear implant, these skills should be assessed carefully in children with cochlear implant and rehabilitative interventions should be considered.
دریافت فایل ارجاع :
برای مشاهده محتوای مقاله لازم است وارد پایگاه شوید. در صورتی که عضو نیستید از قسمت عضویت اقدام فرمایید.