نویسنده: Fallahpour، Mandana؛
This article is a review on occupational therapy in Iran. Occupational therapy started in the Rehabilitation f
دانشگاه علوم بهزیستی و توانبخشی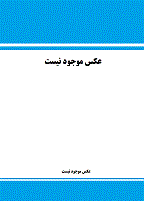 This article is a review on occupational therapy in Iran. Occupational therapy started in the Rehabilitation faculty of Iran Medical University as a BS degree in 1973. About 2000 students were graduated in occupational therapy and are active in different parts of the country. They assist disabled individuals to achieve maximal independence. In this article a summary of the history and educational structure of occupational therapy and job opportunities of graduates of this speciality in Iran is given.
خلاصه ماشینی:
"- To help members to solve problems while considering their rights - Cooperating with scientific , educational, research and therapeutic centers such as Ministry of Health, and Medical Education and Ministry of Culture and Higher Education - Translating, publishing and distribution of news received from international commu- nities, research results and scientific events of Iranian and foreigner researchers - Survey on occupational therapy affairs and presenting their results to related cen- ters - Advocacy regarding different issues (edu- cational , research, …) presented by minis- ters, institutions and governmental and non - governmental organization to IAOT - Evaluating the country's needs in respect of the number of occupational therapy graduates - Investigation in how to educate the public about prevention methods of handicaps and their rehabilitation - Cooperation with organizations, rehabili- tation and scientific associations and the handicapped associations - Instruction of ethic criteria in rehabilita- tion and medicine societies."
دریافت فایل ارجاع :
برای مشاهده محتوای مقاله لازم است وارد پایگاه شوید. در صورتی که عضو نیستید از قسمت عضویت اقدام فرمایید.