نویسنده: Norouzi، Kian؛ Abedi، Heydar Ali؛ Maddah، Sadat Seyed Bagher؛ Mohammadi، Eysa؛ Babaei، Gholamreza؛
In recent years a variety of system models for providing community based health care services for the elderly
دانشگاه علوم بهزیستی و توانبخشی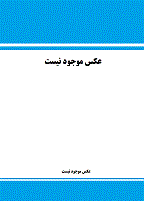 In recent years a variety of system models for providing community based health care services for the elderly has been envisioned and implemented in the developed countries which meet the special care needs of different groups of elders. In Iran as a developing country, a considerable percentage of old people live in the society need to receive specialized care and health services. In order to respond to these care needs, developing and implementing health and social care systems with consideration of relevant factors such as: existing and available resources and facilities (financial and human resources); social and cultural issues and characteristics of each groups of elders(healthy elders, frails,home bounds, …) seem to be necessary. At the development phase of the care model in this study Ellowing methodological triangulation must be considered: 1) Comprehensive review of current and related literature, 2) Conduction of an ethnographic study on a number of Tehranian elders and their families, 3) Seeking opinions of a group of experts on this issue using nominal group technique, and analysis as well as synthesis of the collected data were employed to develop a community based care system for elders. The preliminary results of employing this care system and examination of expected outcomes such as promoting quality of life and expectancy in elders reflects the efficiency of this system, although further complementary studies and particularly cost benefit analysis are strongly recommended.
خلاصه ماشینی:
"- Cultural theme revealed in habits Table - 1: Main concepts and elements revealed in each methodology Literature Review NGT Ethnography Systems Theory Frail elders Health Believes Micro - Mini and Macro Nurse(public health) Health as Gift Systems Physicians(general Inevitable Holistic Approach practitioners) deterioration in Comprehensive Assessment Newman's health care systems model Social worker Nutritionist Psychologist health condition Poor therapeutic regimes & Anderson & McFarlane's Volunteers Medication Community as Partner Model Elders and families adherence Interdisciplinary Collaboration Model Health Assessment (Health) Education Lack of appropriate knowledge, Medical Acute Care Model Transcultural Nursing (Health )Consultation (Health ) Research attitude and practice about Case Management ( Care Referrals health promotion Management ) Case management Perceived strain Standards of Gerontology Nursing Practice National Council of Aging Follow-up and discharge planning Integration and tension in familial relationships, Frail Older Adult Welfare Organization ineffective family Aging in Place Multi purpose Centers Municipality Community Center Day Clinic Seniors' Club relationships and intentional seclusion Anticipatory Care giving Seniors Health Center Monotony and Preventive Care giving Supervisory Care giving Ministry of Health Interdisciplinary unproductivity in leisure times Instrumental Care giving Collaboration Perceiving many District Nurse Quality of sleep disorders as Visiting Nurse Goal Keeper Care(Satisfaction."
دریافت فایل ارجاع :
برای مشاهده محتوای مقاله لازم است وارد پایگاه شوید. در صورتی که عضو نیستید از قسمت عضویت اقدام فرمایید.