نویسنده: sobhani، hassan؛
The rule of ideologies which ban interest or usury which is earned through lending money has led to developing
دانشگاه تهران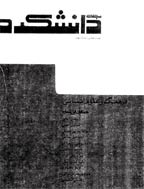 The rule of ideologies which ban interest or usury which is earned through lending money has led to developing economic systems that differ from conventional economic systems in which ,interest has been entered. The presence of systems not relying on interest, in turn, has questioned the necessary motives in capital establishments through savings. In this paper, while defining the concepts of money, capital and attribution of interest to money and profit to capital, a comparative study has been carried out to study the characteristics of capital establishment in the usury and non-usury based economic systems. It has been shown how these two systems differ from each other in terms of production costs, amount of profit, risk acceptance, increased supply of goods and services and general level of prices. At the same time, the important issue of supplying financial provisions for non-investment projects and related indexes have been studied accordingly.
خلاصه ماشینی:
"Since it seems raising such issues is mainly due to disregarding the differences in legal and economic issues, in this paper, while the type of legal relationship which provides means for interest or usury collection and showing this implication that there is the possibility to benefit from money in other methods for acquiring profit, this reality is proved that in the economic system of Islam there are other means and grounds to motivate people to have saving and provide necessary funds for investment in economic affairs. Thus, the course of receipt or acquiring the extra amount against working with money is present in both economic systems while in usury systems, the common procedure of loan or lending is to receive "money" and interest and in the non-usury systems, it is to convert the money into capital and make investment and receive profit. 6- Conclusions Although non-usury economic systems have not been actually realized in the economy, since in theoretical terms they have such a stability and strong foundation that offer a logical and compatible theory organization, in these systems, despite the common supposition, the motives to invest and save not only does not get weaker, but also through measures that are presented, those who believe in banning any receipt or giving usury against money lending would convert their money into capital and by receiving the profit of investment which, by chance- in equal conditions of variables- are more than usury-based systems, they would have highest motives."
دریافت فایل ارجاع :
برای مشاهده محتوای مقاله لازم است وارد پایگاه شوید. در صورتی که عضو نیستید از قسمت عضویت اقدام فرمایید.