نویسنده: Dadkhah، Asghar؛
Health promotion approach is utilized to address the prevention, management and early intervention for stress
دانشگاه علوم بهزیستی و توانبخشی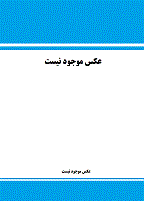 Health promotion approach is utilized to address the prevention, management and early intervention for stress management and also to promote positive mental and psychological health. Stress affects everyone and must be managed effectively to reduce its chronic and deleterious effects this study consists of two sections: in first section the principals of health promotion in different human existence levels, prevention of disease related to stress, the effect of stress on human well-being, and stress management were discussed. In second section the role of rehabilitation specialists (Medical technologist, nurses, occupational therapists, physiotherapists, respiratory therapists, and social workers) in stress management were counted.
خلاصه ماشینی:
"Associate Professor, University of Social Welfare and Rehabilitation Sciences Abstract : ealth promotion approach is utilized to address the preven- tion , management and early intervention for stress manage- A part of the challenges of daily life are hassles , irritants , stressors , life events and changes . Stress, stress management, health, health promotion,rehabilitation specialist Public Health competencies for provid- ing essential public health services should emphasize skills that promote mental health of communities and populations (Walker, 2001) Health promotion in different human existence levels : On the physical level, represented by the human body, harmony and balance can be achieved by doing regularly physical exer- cises , having a balanced nutrition , by avoiding excesses in eating habits and avoiding the consume of dangerous sub- stances . Unique Contributions of OT Relate coping to the occupational context Use active learning via meaningful activ- ities to gain skills, versus didactic methods Focus on stress management as a feature of adaptive assumption of life roles Examples of Psycho-educational OT in Stress Management Use of assessment tools to evaluate cop- ing skills Education of clients : the mechanics of stress and effect on humans Identification of stressors and their impact Identification of the signs of stress Identification and application of strategies to manage stress Prescribe activities designed to "practice" coping skills Therapeutic Applications Prescription of occupation Facilitate healthy routines - balance of work, rest and play Establish health habits of sleep, exercise , diet Identify support systems Identify healthy fun and leisure activities Explore relaxation strategies Engage in productive occupations Provide positive avenues for emotional expression (4) Role of Physical Therapy The physical therapist is able to : Diagnose and manage movement dysfunc- tion and enhance physical and functional abilities ."
دریافت فایل ارجاع :
برای مشاهده محتوای مقاله لازم است وارد پایگاه شوید. در صورتی که عضو نیستید از قسمت عضویت اقدام فرمایید.